President of The College of New Jersey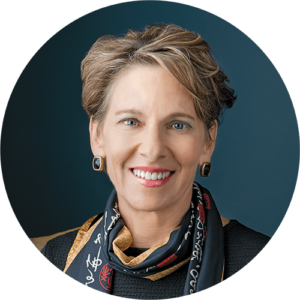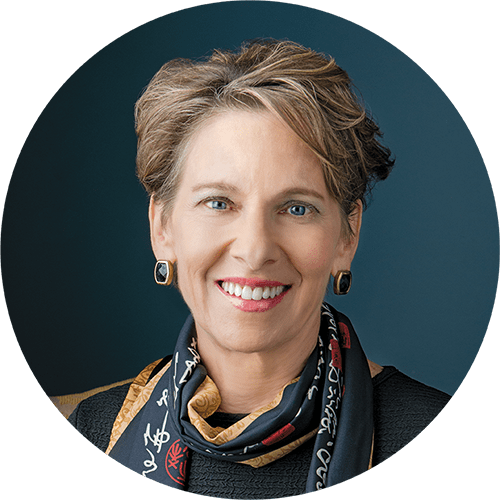 Dr. Kathryn A. (Kate) Foster became the 16th president of The College of New Jersey in 2018.
A native of New Jersey and a scholar-educator with over thirty-five years of experience in public higher education, Foster comes to TCNJ from the University of Maine at Farmington (UMF) where she served as president from 2012 to 2018. Prior to the presidency, she was a Visiting Fellow at the Brookings Institution, on research leave from the State University of New York at Buffalo, her academic home from 1993 to 2012.
Foster earned her BA in geography from The Johns Hopkins University, her MCP (city planning) from the University of California, Berkeley, and her PhD in public and international affairs from Princeton University.
An overarching aim of Foster's first year at TCNJ has been to clarify the college's institutional priorities and align the relevant pieces – strategy, budget, capital investment plan, and programming – to ensure that the institution is making the most responsible and wise choices for today and tomorrow. This has involved the introduction of a new budget process to better align investment plans with priorities, and the development of key performance indicators to monitor progress.
Foster has placed particular emphasis on building a more inclusive community at TCNJ. The creation of a Division of Institutional Diversity, Equity, and Inclusion; formation of a Bias Response Team; and the development of new education and advocacy programs are among the early achievements.
Previously, under Foster's leadership, UMF turned around a five-year decline in enrollment, bolstered experiential education, and aligned programming and investment through the university strategic plan, campus master plan, recruitment and retention plan, advancement plan, and marketing plan. With renewed attention to campus facilities, UMF refurbished its gymnasium, created a student learning commons, improved classroom spaces and lounges, upgraded residence halls, and built a biomass heat plant, which, together with geothermal wells, significantly reduced campus dependency on fossil fuels.
A fully engaged administrator and frequent public speaker, Foster established The Public Classroom, UMF's speaker series bridging university and community, expanded university governance, and energized the university's Board of Visitors.
She worked closely with the University of Maine System Chancellor and Trustees to map strategic directions for the public higher education system in Maine. Foster served as chair of the presidents' council of the North Atlantic (athletic) Conference, chair of the strategic plan committee of the Council of Public Liberal Arts College, and member of the boards of the Greater Franklin Development Corporation and JMG (formerly Jobs for Maine's Graduates). In 2016 Foster was named by Maine magazine as one of the "50 People Charting the Future of Maine."
Foster is the author of The Political Economy of Special-Purpose Government (1997), Regionalism on Purpose (2001), and dozens of book chapters, articles, and policy reports. She participated actively on several New York State task forces, including the New York State Commission on Local Government Efficiency and Competitiveness, and was selected by Business First in 2007 as its Woman of Influence in Public Policy. Earlier in her career, Foster was a lecturer at Cal Poly, San Luis Obispo, served as a Peace Corps Volunteer in Swaziland, and, in 2000-2001, as Visiting Fellow at the Taubman Center for State and Local Government at Harvard University.
Foster is a member of the boards of the New Jersey Chamber of Commerce, New Jersey Association of State Colleges and Universities, and the New Jersey Athletic Conference. She enjoys golf, hiking, photography, maps, road trips, theater, old books, writing, bicycle riding, visiting state capitols, and attending cultural and athletic events of all kinds.