President of The College of New Jersey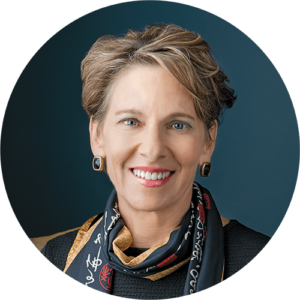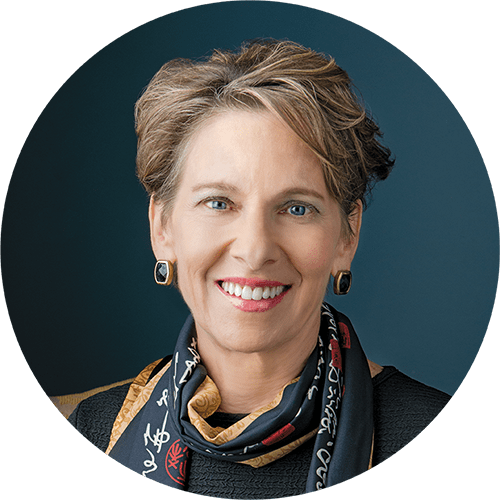 Dr. Kathryn A. (Kate) Foster became the 16th president of The College of New Jersey in 2018.
An overarching aim of Foster's leadership at TCNJ is to align the college's institutional priorities with its strategy, budget, capital investment plan, marketing, and programming to ensure that the institution is making the most responsible and wise choices for today and tomorrow. Efforts are yielding a new budget process, multiyear enrollment planning, and capacities for operating strategically to ensure that TCNJ's hallmark educational excellence endures.
Foster has placed particular emphasis on building a more inclusive and equitable community atTCNJ. The creation of a Division of Inclusive Excellence; adoption by both the campus and the Board of Trustees of an Inclusive Excellence Framework; formation of a Bias Education and Support Team; development of an Intercultural Center led by students; and implementation of an array of curricular, education, and advocacy programs are among the ongoing achievements. In 2021, TCNJ was selected to participate in the Association of American Colleges and Universities' AAC&U's Institute on Truth, Racial Healing and Transformation (TRHT) Campus Centers, which will further the college's racial justice work and be a first step in the creation of a TRHT center at the institution.
Under Foster's leadership, the college is addressing immediate and long-term capital improvements to its infrastructure, buildings, and grounds while advancing its commitment to environmental sustainability. A multiyear plan guides investment in underground utilities and energy infrastructure, including the planned addition of solar panel arrays. The college's Campus Enhancement Fund, a new initiative developed in 2019, and other physical investments bring additional aesthetic and functional improvements to an already lovely campus.
Foster's focus on fundraising has paid dividends for the college, which has exceeded its fundraising goals in each year of her presidency. In fiscal year 2021, despite the economic slowdown caused by the pandemic, TCNJ had its single biggest year in total dollars raised. The funds, largely from alumni and friends, benefit students and the student experience in many ways, including scholarships, academic innovation, athletics, and faculty-student research.
Foster collaborates with fellow college and university presidents through the New Jersey Association of State Colleges, the New Jersey Presidents' Council, New Jersey Campus Compact, and the New Jersey Athletic Conference. Foster is a member of the board for the New Jersey Chamber of Commerce. She also serves on the President's Leadership Council for the national All In Campus Democracy Challenge, a nonpartisan effort to motivate college student voter participation and civic engagement.
A native of New Jersey and a scholar-educator with more than 35 years of experience in public higher education, Foster came to TCNJ from the University of Maine at Farmington (UMF), where she served as president from 2012 to 2018. Prior to the presidency, she was a Visiting Fellow at the Brookings Institution, on research leave from the State University of New York at Buffalo, her academic home from 1993 to 2012. While at the University at Buffalo, she was Chair of the Department of Urban and Regional Planning and Director of the University at Buffalo Regional Institute, and she served as a Visiting Fellow at the Taubman Center for State and Local Government at Harvard University. Earlier in her career, Foster was a lecturer at Cal Poly, San Luis Obispo, and a Peace Corps Volunteer in Eswatini (formerly Swaziland).
Foster earned her BA in geography from The Johns Hopkins University, her MCP (city planning) from the University of California, Berkeley, and her PhD in public and international affairs from Princeton University. She is the author of The Political Economy of Special-Purpose Government (1997); Regionalism on Purpose (2001); and dozens of book chapters, articles, and policy reports.